Saxophone player Palo Hoďa and pianist Štěpán Baloun are a professional musical duo that will turn any event into something special. Palo and Štěpán have a broad repertoire which spans the past century and includes modern, jazz, and classical music. This unique combinaton of sounds will create the perfect soundtrack to your event, and help make memories that will last a lifetime.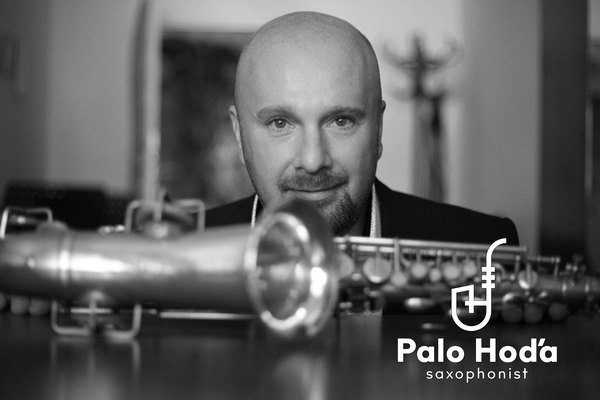 Palo Hoďa
Saxophonist
We are highly experienced musicians that serve our listeners a menu meeting their expectations.
We play world music, mainstream 21st century live music, pop, soul and rock ballads from the 80s and 90s, the "golden 70s" hits, smooth jazz, R&B top music – 40 – 60s, the swing music from the 30s, and last but not least, the 20s cannot be missing as well as hot jazz dance music typical for this era.
We are happy to accept any musical challenge that our clients prepare for us.
With this project we want to offer our clients a new and interesting combination of interprets by playing the saxophone and electric keyboard.
We believe that our offer will come up to your expectations and that our interpretation of the wide choice of music will be appropriate for your weddings, parties, concerts, business and family meetings, etc.  We also offer relaxing music for you to listen while resting on the terrace.
Our duo is looking forward to our near future cooperation.
Frequently Asked Questions:
What type of saxophone does Palo Hoďa play?
Palo Hoďa plays alto saxophone Buescher New Aristocrat. He also plays soprano saxophone Selmer Mark IV.
What mouthpiece does he use?
When playing the alto saxophone he uses Beechler No.6 Stars, reeds PL jazz 2/1/2.
When playing the soprano saxophone he uses No Name mouthpiece, reeds Gonzales jazz 2/1/2.
What does Štěpán Baloun play?
Štěpán Baloun plays Korg Kronos X Music Workstation.